1/22(SUN) HOPE pre.
「ZIRASHI 1st ALBUM"OVER"RELEASE TOUR」
@酒田HOPE
ZIRASHI(仙台)
ザ・トイレットロールズ
WALL
乞食晩餐会
and more...
open 18:00 start 18:30
ticket 1,500yen/1,800yen+1D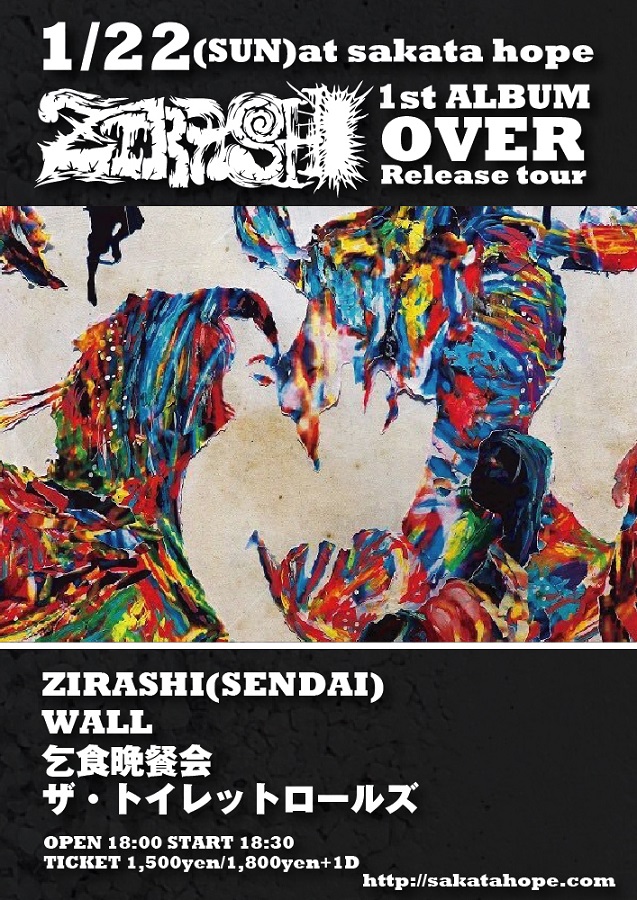 Sponsored link
This advertisement is displayed when there is no update for a certain period of time.
It will return to non-display when content update is done.
Also, it will always be hidden when becoming a
premium user
.